Santa Maria Dental
&
Coming together with
NorCal
Dent L Spa
Santamaria Dental Care is NOW Norcal Dental Spa!
Norcal Dental Spa will continue Dr. John Santamaria's high quality and family-style dental care!
A Note From Dr. Santamaria
After practicing dentistry for 36 years here in Sacramento, I have decided to retire! As you can probably imagine, this has been a very difficult decision for me to make. I want you to know that I will truly miss the satisfaction I have found in my career and the friends I have made in the practice of dentistry. I have felt privileged and honored to have been entrusted with your dental care.
I could not surrender my responsibilities to the practice without making every attempt to ensure that all of my patients would be properly cared for after my departure. After an in-depth search, I feel fortunate that I have been able to find Dr. Guneeta Kalia. Dr. Kalia is an exceptional professional who will continue to care for you with the highest standards and ethics.
Meet Dr. Kalia
Dr. Guneeta Kalia is a 2004 graduate of the University of Alberta Dental School. After graduating, she began working in private practice in Canada. She has been living and practicing in the greater Sacramento area since 2010. She lives in Granite Bay with her husband and 4 boys. In her spare time, she enjoys coaching her sons' various sports teams.
She practices comfortable, health-centered dentistry with a strong emphasis on getting to know each patient.
Dr. Kalia's Full Bio
Featured Services
Cosmetic Dentistry
We understand the power of a great smile and how small changes can boost someone's confidence. We use advanced dental treatments and materials to produce results that that will fit seamlessly with the rest of your smile.
Cosmetic Services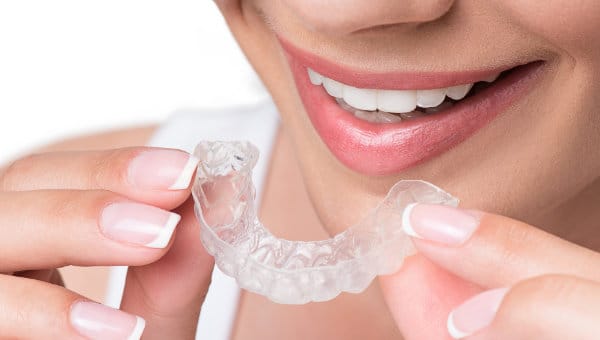 Invisalign
We are bringing Invisalign into the practice! Invisalign has become a preferred way of straightening one's teeth without having to endure traditional braces. Come experience Invisalign for yourself!
Invisalign
Restorative Dentistry
There is no such thing as a beautiful smile, without it first being a healthy smile! Our restorative services will help treat current issues or even replace out-dated dentistry such as old silver fillings.
Restorative Services
Contact Us or Request an Appointment
We would love to see you! If you would like to schedule an appointment or if you have any questions, please call us any time or use the form below to send us a message.
Thank you and we look forward to seeing you in person!
Call: (916) 863-1854