A Better Dental Experience Awaits
Welcome!
At NorCal Dental Spa your health and well-being are our top priority. For us, that means:
Building a team of highly qualified hygienists, technicians and administrative professionals to serve you.
Working with you to find the best treatment option to fit your needs and achieve an optimal outcome.
Investing in state-of-the-art technology to give you the safest, most hygienic and comfortable experience possible.
Supporting and enriching our Carmichael and Sacramento community!
We look forward to getting to know you and your family!
We provide the highest quality care for our patients.
You can trust NorCal Dental Spa to provide you with outstanding service. Contact us to learn more about improving your smile!
Meet Dr. Kalia
Guneeta Kalia, D.D.S
Dr. Kalia is a gentle, caring dentist who uses only the most advanced materials and procedures available. She practices comfortable, health-centered dentistry with a strong emphasis on getting to know each patient. In addition to her technical proficiency, Dr. Kalia is a careful listener and will explain beforehand what treatment is best for your individual needs.
Dr. Kalia's Bio
Cosmetic Dentistry
We understand the power of a great smile and how small changes can boost someone's confidence. We use advanced dental treatments and materials to produce results that will fit seamlessly with the rest of your smile. Whether you're considering teeth whitening or porcelain veneers, we continuously invest in the latest equipment and newest cutting-edge technologies to ensure superior results.
Cosmetic Services
Before
After
Invisalign
No wires? YES PLEASE! Invisalign has become a preferred way of straightening teeth without having to endure traditional braces. Invisalign doesn't use brackets or wires like normal braces and you can remove them when you eat and brush your teeth. Best of all, Invisalign usually doesn't take any longer to create a beautiful straight smile than braces. Come see what Invisalign can do for you!
Invisalign
Before
After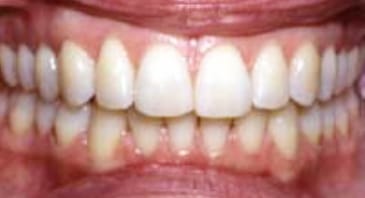 Restorative Dentistry
Your teeth are as important to us as they are to you and should be cared for just as much as any other part of the body. We know that issues can happen to your teeth that cause the need for restorative dental services. NorCal Dental Spa is here to help. From replacing old silver fillings with tooth-colored composite fillings to building a new tooth crown, we can masterfully bring new life to your smile!
Restorative Services
Before
After